Hotels and other Accommodation
World Nomads
The Travel Insurance with the largest coverage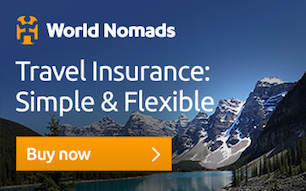 ---
Romania
Romania is a country of Eastern Europe bordered to the north and east by Ukraine, to the east by the Republic of Moldova and the Black Sea, to the south by Bulgaria and to the west by Serbia and Hungary. With 238,391 square kilometers, Romania is the ninth largest country in the European Union and the seventh largest country by population of the European Union, with more than 19 million inhabitants. Its capital, and also the largest metropolis, is the city of Bucharest, the tenth largest city in the European Union, with about two million people.

He has been a member of the European Union since 1 January 2007. He has also been a member of NATO since 29 March 2004. He is also a member of the Latin Union and the OSCE.
---
Official language
Romanian
---
Currency
Romanian leu
---
Documentation
Passport or Citizen's Card / Identity Card is required for EU citizens, and no visa is required for stays of up to 90 days. For stays longer than 90 days, a European Union Certificate must be obtained, which can be obtained at the Immigration Service.
 
In cases of loss or theft of a passport, a declaration of loss or theft must be obtained from the police.
---
Tourism
Authentic, Natural and Cultural are the words that best capture the essence of Romania,
the dynamic country rich in history, arts and scenic beauty.
Romania offers countless unique travel experiences waiting to be discovered.
A journey of a few hours by car or train can take you from the Danube to a beautiful and intact medieval town in Transylvania; Bucharest - the capital of Romania - to the
Black Sea; from the south of Transylvania to Bucovina or Maramures. Take a step back in time by visiting one of the world's famous painted monasteries in Bucovina, the ancient citadel on a hilltop in Sighisoara or an authentic centennial folk village in Maramures.
---
Gastronomy
Romanian cuisine is a diverse blend of different dishes from several traditions with which it has come into contact, but it also maintains its own character. It has been greatly influenced by Ottoman cuisine, while it also includes influences from the cuisines of other neighbors, such as Germans, Serbs, Bulgarians and Hungarians.

Quite different types of dishes are sometimes included under a generic term; for example, the category ciorbă includes a wide range of soups with a characteristic sour taste. These may be meat and vegetable soups, tripe (ciorbă de burtă) and calf foot soups, or fish soups, all of which are soured by lemon juice, sauerkraut juice, vinegar, or traditionally borş. The category ţuică (plum brandy) is a generic name for a strong alcoholic spirit in Romania, while in other countries, every flavor has a different name.
---
Climate
Because of its position in the southeastern portion of the European continent, Romania has a climate that varies from temperate to continental. The climatic conditions are somewhat modified by the varied topography of the country. The Carpathians serve as a barrier to the Atlantic air masses, limiting their oceanic influences to the west and center of the country (Transilvania, Banat and Maramureş), which have milder winters and heavier rainfall as a result. The mountains also block the continental influences of the vast plain to the north of Ukraine, which results in icy winters and less rainfall in the south and southeast. In the southeastern extreme, the Black Sea influences offer a milder maritime climate. The annual average temperature is 11 ° C (51.8 ° F) in the south and 8 ° C (46.4 ° F) in the northeast. In Bucharest, temperatures range from -15 ° C (23 ° F) in January to 29 ° C (84.2 ° F) in July and August, with average temperatures of -3 ° C (26.6 ° F) in January and 23 ° C (73.4 ° F) in July and August. Precipitation, though adequate throughout the country, decreases from west to east and from mountains to plains.
---
Safety
The safety conditions are reasonable. Although most crimes in Romania are not violent or result from confrontations, these situations are not frequent. Crimes against tourists (robberies, including by stretching, robberies, pickpockets, and abuses of trust) are commonplace. Organized groups of thieves and pickpockets operate in railway stations and in trains, subways, buses, trams, airports, hotels and cybercafes in the most important cities.
 
In Bucharest special attention should be paid to the Northern Gare area. A number of thefts and robberies have been reported on night trains including in enclosed spaces. The tricks are also common to deceive tourists who exchange money on the street. Some of these pitfalls have already become very sophisticated, involving individuals in police uniforms who approach the potential victim, displaying a badge and requesting to see the passport and the wallet. In many cases, these thieves are successful in getting their victims' passports, credit cards and other personal documents. Frauds with credit cards and via the Internet are very much practiced against foreigners.
 
How to get there Photocopies of identity documents must be kept in the hotel safe. Other valuables such as cash, credit cards and jewelry should also be deposited in hotel vaults.
---
Health
Medical care in Romania is generally inferior to Western standards, especially outside large cities. There are some private clinics, mainly in Bucharest, with good medical care. In general, common hospital services (eg urgencies) do not require any payment, on presentation of the European health insurance card.
 
It is advisable to subscribe for an assistance insurance abroad that covers emergency expenses and a possible evacuation.
---
Electricity and Telecommunications
Electricity
The electricity is 230V and 50Hz.
It is advisable to have a universal adapter kit for the sockets.


Telecommunications
International telephones work normally, there are in the big cities telephone booths with international access, paid in currency or with pre-purchased cards at the post office. The mobile phone network is modern and covers almost the entire country.
---
Other tourist destinations in:

Romania
---
Other world tourist destinations
---
City destinations and weekend getaways
---
Why to book with BOOK HOTEL OPORTO
The best prices
Our partnerships with the world´s largest operators offer research on the best market prices.
More options
At Rotas Turisticos you can book the hotel, buy the air ticket, book the transfer from the airport to the hotel and vice versa, book the local excursions, rent the car, take travel insurance and consult the places to visit and where to go.
Holiday Tips & Destinations
Hundreds of holiday destinations with all the options that allow you to easily choose the destination that best suits your dream vacation.
---
---